Earth Spirit Theater
John Ford and John Wayne Westerns are what put Monument Valley on the map, and these films are what brings many visitors to explore the breathtaking beauty. In the Earth Spirit Theater, you can watch a John Wayne movie nightly, as well as learn more about the sandstone structures in "Among the Monuments" and the local Navajo culture in "Earth Spirit." See the schedule below for showtimes.
Open and complimentary to all Goulding's guests. The theater is also available to rent and show custom content for private groups and tours.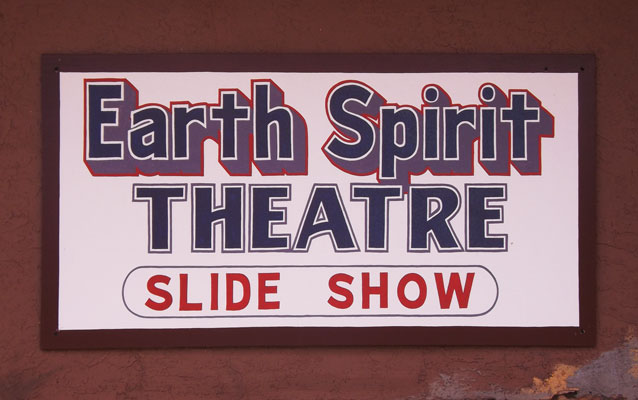 Monday & Thursday
6:10 pm
Earth Spirit
7:10 pm
Among the Monuments
8:00 pm
John Wayne Movie
She Wore A Yellow Ribbon

Tuesday & Friday
6:10 pm
Earth Spirit
7:10 pm
Among the Monuments
8:00 pm
John Wayne Movie
The Searchers

Wednesday, Saturday & Sunday
6:10 pm
Earth Spirit
7:10 pm
Among the Monuments
8:00 pm
John Wayne Movie
Stagecoach