Goulding's: Your Gateway to Adventure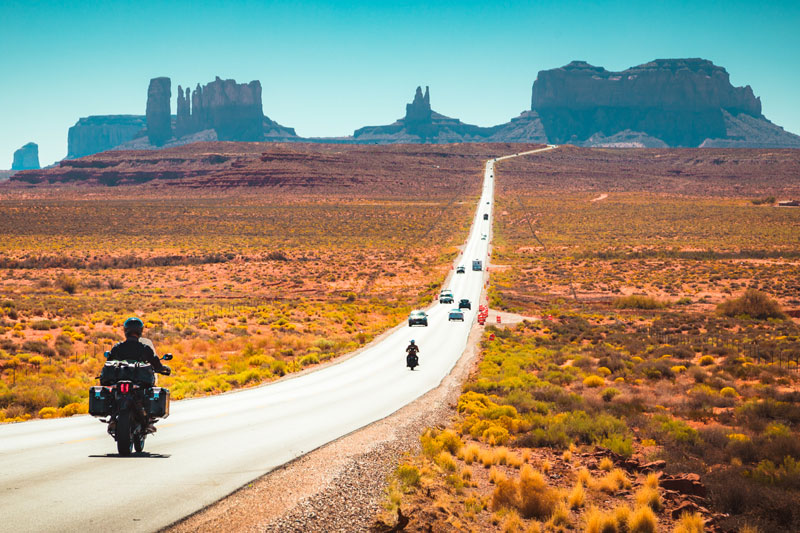 Goulding's is your gateway to the American Southwest, the most popular road trip destination in the United States. It has tons of amazing spots known for an array of adventurous activities. From breathtaking landscapes of the Grand Canyon and scenic vistas of Lake Powell. To the majestic and thrilling hiking trails in Antelope Canyon, there is so much to see, explore, and experience. 
Surprisingly, this list keeps on going with off-road, dusty adventures in numerous canyons, Grand Staircase-Escalante, and views of Monument Valley. 
After taking a guided tour of Monument Valley, taking in a Western movie in the Earth Spirit Theatre, and enjoying the panoramic views from the Stagecoach Restaurant you can make Goulding's Resort & Tours your basecamp. Consequently, it is the perfect place to begin your road trip through the scenic Southwest. 
Let's see what this Southwest itinerary has to offer you.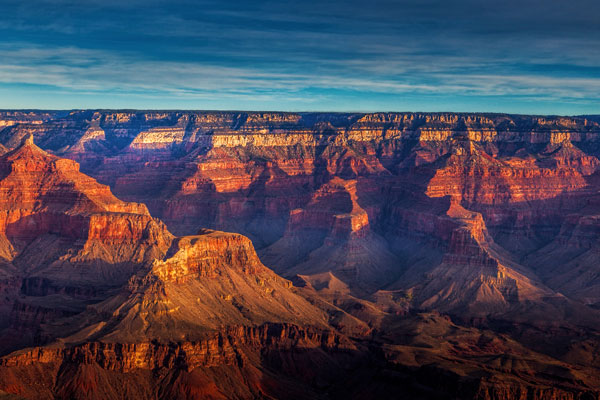 Grand Canyon
Don't miss out on the preserved American dwellings that are no doubt an interesting historical stop. Even in an hour, you can walk the trail and learn a lot about Sinagua culture and people.
You can make a quick drive of just 2 1/2 hours to reach the South Rim of Grand Canyon. Which is open year-round.
Above all, Grand Canyon is one of the most popular National Parks in the United States. It is included in the best UNESCO world heritage sites and counts as a national treasure. Therefore, the park offers rim trail hiking to explore the scenic viewpoints. There are also free ranger-led programs to enjoy and have some specific spots to watch sunsets and sunrise.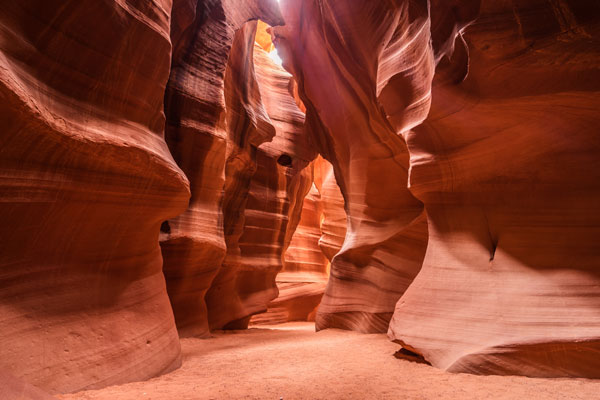 Discover Astounding Antelope Canyon
If your next destination is Antelope Canyon, you have chosen one of the most gorgeous places to visit in the country. With its twisting passageways and red glowing canyon walls, the place is awe-inspiring. 
That is to say, offering its visitors some of the most fascinating sights, Antelope Canyon has everything superlative. Whether it's Antelope Canyon's spiral rock arches or gorgeous sandstones, every feature makes it a worthy choice of your travel bucket list.
The best way to get Antelope Canyon is a planned road trip through idyllic towns and scenic deserts. Barely a 2-hour drive from Goulding's Resort & Tours, it will take you through spectacular desert scenery and picturesque landscapes that keep on changing subtly as you move through Northern Arizona.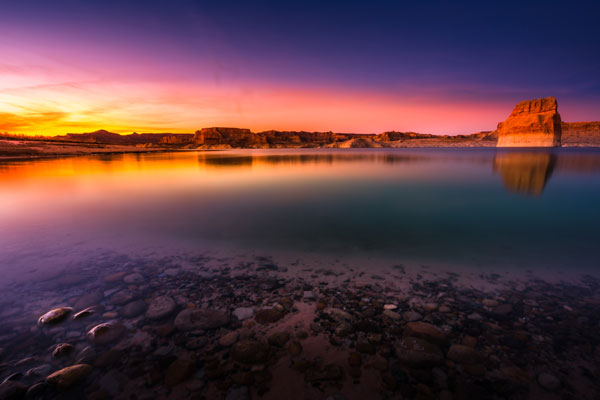 Lake Powell
Thirty minutes North from Antelope Canyon, you can enjoy a boat tour of Lake Powell, which is located at the border of the Arizona-Utah border and is the second-largest reservoir in America. For instance, visited by over 2-million people a year, many enjoy activities including, boating, fishing, water and jet skiing, and hiking the vast canyons. 
So, after traveling the many sites in the American Southwest you can quickly and easily head back to Goulding's Resort & Tours to enjoy the rest of your stay and explore the majestic beauty of Monument Valley.
Stay with us at Goulding's Resort & Tours in Monument Valley, call 866-313-9769 today or book online!