See Monument Valley From Up Above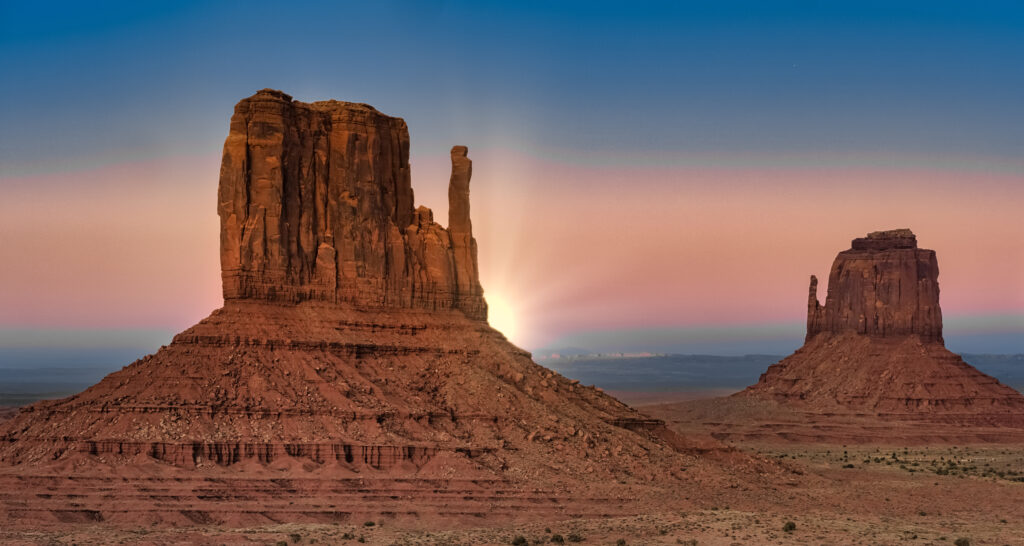 Monument Valley, with its iconic red sandstone formations and stunning vistas, has long captivated travelers from around the world. Now you can see it all in a whole new way!
In partnership with Goulding's Lodge, Westwind Air, and Redtail Air offers an extraordinary opportunity to explore this majestic landscape from a bird's eye view. Prepare to embark on an unforgettable journey that will take you soaring above the awe-inspiring Monument Valley.
A Scenic Tour With Westwind Air
Westwind Air is your gateway to an exhilarating day trip to Monument Valley. With multiple departure locations throughout Arizona, it's easy to customize your flight experience. Imagine taking off and witnessing the mesmerizing transformation of the landscape while being treated to a scenic, narrated flight over Sedona, Grand Canyon, and Lake Powell to Monument Valley.
Once you touch down, the adventure continues with a thrilling 4×4 tour through Monument Valley Tribal Park. Expert guides will lead you through the winding trails, sharing fascinating insights into the Navajo culture.
After the tour, indulge your taste buds at the Stagecoach Restaurant with Goulding's famous Navajo Tacos and spend some time browsing the museum and gift shop before taking to the skies again.
Cut Your Commute With Redtail Air
For those looking to fit more into their travel plans, Redtail Air offers an exciting day trip or an overnight stay with Goulding's Lodge from Moab to Monument Valley. No long hours on the road; instead, try an efficient and breathtaking journey through the air.
As you soar above the rugged terrain, take in the panoramic views that stretch as far as the eye can see. The red cliffs, deep canyons, and winding rivers will unfold before you like a magnificent painting. The convenience of Redtail Air allows you to maximize your time and fully immerse yourself in the beauty and tranquility of Monument Valley.
Suggested Sites To See From Up Above
No matter which option you choose, there are many must-see sites that are particularly captivating when viewed from the air.
Keep your eyes peeled for the majestic Mittens rising proudly from the earth, creating an otherworldly ambiance. The towering spires of the Three Sisters and the slender rock formations known as The Totem Pole will leave you mesmerized.
As you fly over the valley, look out for the iconic formations of Elephant Butte, Rain God Mesa, and the famous John Ford's Point, where many Western movies were filmed. These birds-eye perspectives offer a unique way to appreciate the natural wonders that make Monument Valley a dream.
Unforgettable Adventures In Monument Valley
Whether you choose a scenic tour with Westwind Air or the time-saving convenience of RedTail Air, you'll be treated to breathtaking aerial views that showcase this sacred land's grandeur and timeless beauty. Soar above the red sandstone monoliths, explore the hidden corners of the tribal park, and create memories that will last a lifetime.