Furry Finds: Dog-Friendly Attractions in Monument Valley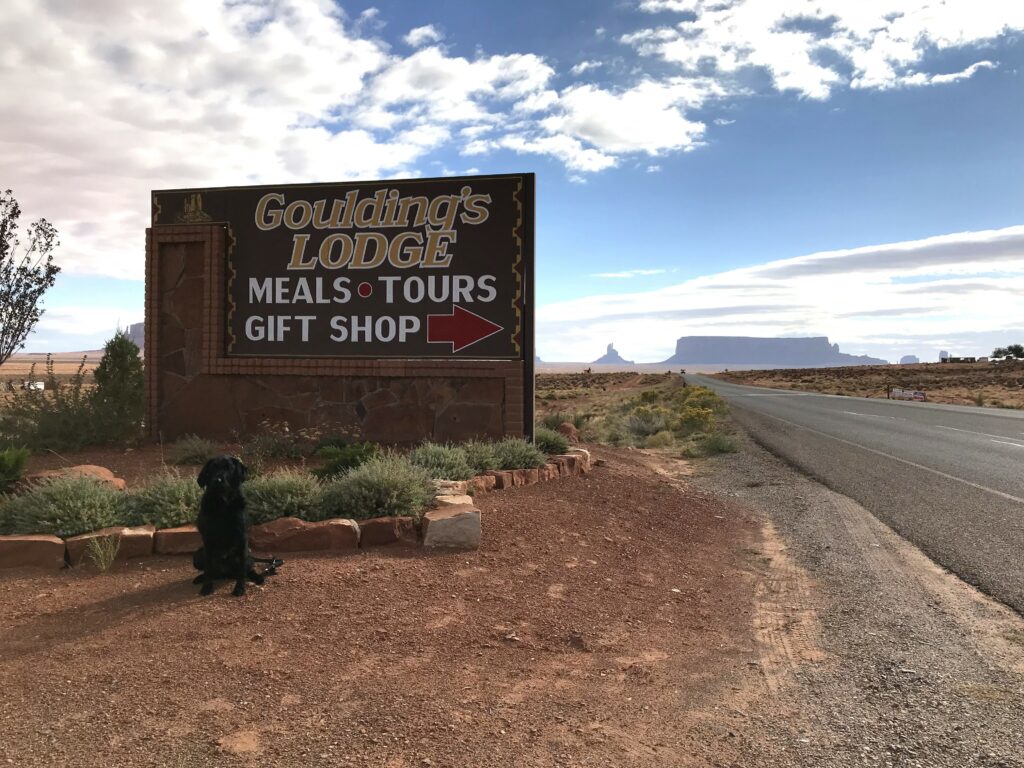 Travel is a full-family event, so it makes sense that your dog should be included. Traveling with pets has become increasingly popular. In fact, 79% of dog owners have taken their dogs along on a trip. 
If you're a pet owner who has yet to travel with your furry friend, you may be concerned it will be difficult or expensive. While traveling with dogs can have its ups and downs, with a bit of planning and research, having your dog along can make your trip even better!.
Common Concerns When Traveling With Pets
Not knowing whether your pet will be welcome while traveling can be stressful. As more people travel with their pets each year, establishments are changing their policies to welcome the whole family – including its four-legged members.
With a little pre-planning and research, you can make sure that things will go smoothly for you and your pet. It's important to be thorough so you understand all the different rules where you plan to visit. An email or phone call can save you a lot of frustration.
An anxious dog is another common problem. Travel can be stressful for dogs, but a little preparation can be helpful. While traveling, create a cool and comfortable environment for your dog. Bringing familiar items along can keep them distracted and help them feel at ease.
Be sure to prepare for the weather conditions you'll encounter. Depending on the time of year,  consider the temperatures and terrain you plan to explore. You may want to invest in items to protect your pup and plan to bring plenty of water along. 
Dog-Friendly Attractions in Monument Valley
Monument Valley has some scenic and adventurous pet-friendly attractions that allow you to explore this natural wonder for yourself. 
Wildcat Trail is a 4-mile hike through one of the most scenic areas in Monument Valley. With your furry friends in tow, you'll travel around some of the most famous buttes, including Mitten Buttes and Merrick Butte. 
Completing the trail takes two to three hours, and your dog must remain leashed and on designated paths. Be prepared for some sandy sections that could be difficult depending on the bread of your dog. 
Valley Drive is another great adventure you can take with your canine companions. This 17-mile dirt road takes you on tour through the monuments and has plenty of pull-outs to allow your dog to stretch their legs and sniff around. 
Be sure to check weather conditions before heading out to avoid any issues, and if you plan to explore outside of the designated areas, make sure you book a guided tour.
According to Go Pet Friendly, some pet-friendly tours are available, but be sure to inquire ahead of time to ensure they can accommodate your pet.
Capture The Perfect Picture With Your Pup
Are you looking for a great photo with your dog to remember your time in Monument Valley? There is no shortage of beautiful vistas and majestic scenery where you can capture the perfect framer.
Here are just a few spots to check out:
Forrest Gump Point:

The iconic location where Forrest stops running in the classic movie Forrest Gump is a must-see. Visit at sunrise or sunset, and you and your pup can capture a beautiful and unique view of Monument Valley.

Monument Valley Visitors Center:

While your dog won't be allowed in the visitor's center, the lookout spot is excellent for capturing the full view for a classic shot of the Monuments.

The Three Sisters:

This is a stunning, gravity-defying formation you'll want to visit with your dog. Sitting in a row, these three towering formations are an iconic Monument Valley photo.

Artist's Point:

This is one of the most famous views of Monument Vally. With all of the monuments captured in a perfect frame, artists have flocked there to photograph and paint. Take advantage of visiting (and photographing) this breathtaking view with your pet.

John Ford's Point:

Named after the famous director, John Ford, who shot many iconic Westerns in Monument Valley. If you're looking for the perfect cowboy shot with your dog, this is the place!
Ready for Your Adventure?
Monument Valley is an incredible destination with something for everyone. From adventurous hikes and historical sites to pet-friendly lodging and activities, there is no shortage of amazing experiences for you and your family. 
Gouldings Lodge provides pet-friendly accommodations for the perfect place to rest after a day full of exploration. With dog-friendly amenities and comfortable surroundings, your whole family will feel right at home.